Edge of Light (2020)
December 3 – 27, 2020 at Plaxall Gallery, New York City.
Artists: Emily Andersen, Ed Bear, Blinn & Lambert, Julian Day & Kamari Carter, Rachel Guardiola, Emma Hendry, Jess Holz, Rita Jimenez, Shohei Katayama, Nooshin Rostami and Evan Voelbel.


Edge of Light also featured an opening event of audiovisual performances curated by Testu Collective.

"Artist installations that experiment with light as a material and medium. All illumination will emanate from the artworks that include experimental projection, neon, ultraviolet, stereoscopy, and other manipulations of light. The artists selected for EDGE OF LIGHT experiment with light and image making. Sculptural projections have been created onsite by combining digital and optical manipulation with precision-made and found objects. Light is deconstructed, shaped and streamed in these stunning commissioned new works."
Online Catalog & Audio Quide:
Edge of Light
Audiovisual Performance
(Video, 1hr, Curated by TESTU)
Audio Guide
(via Gesso)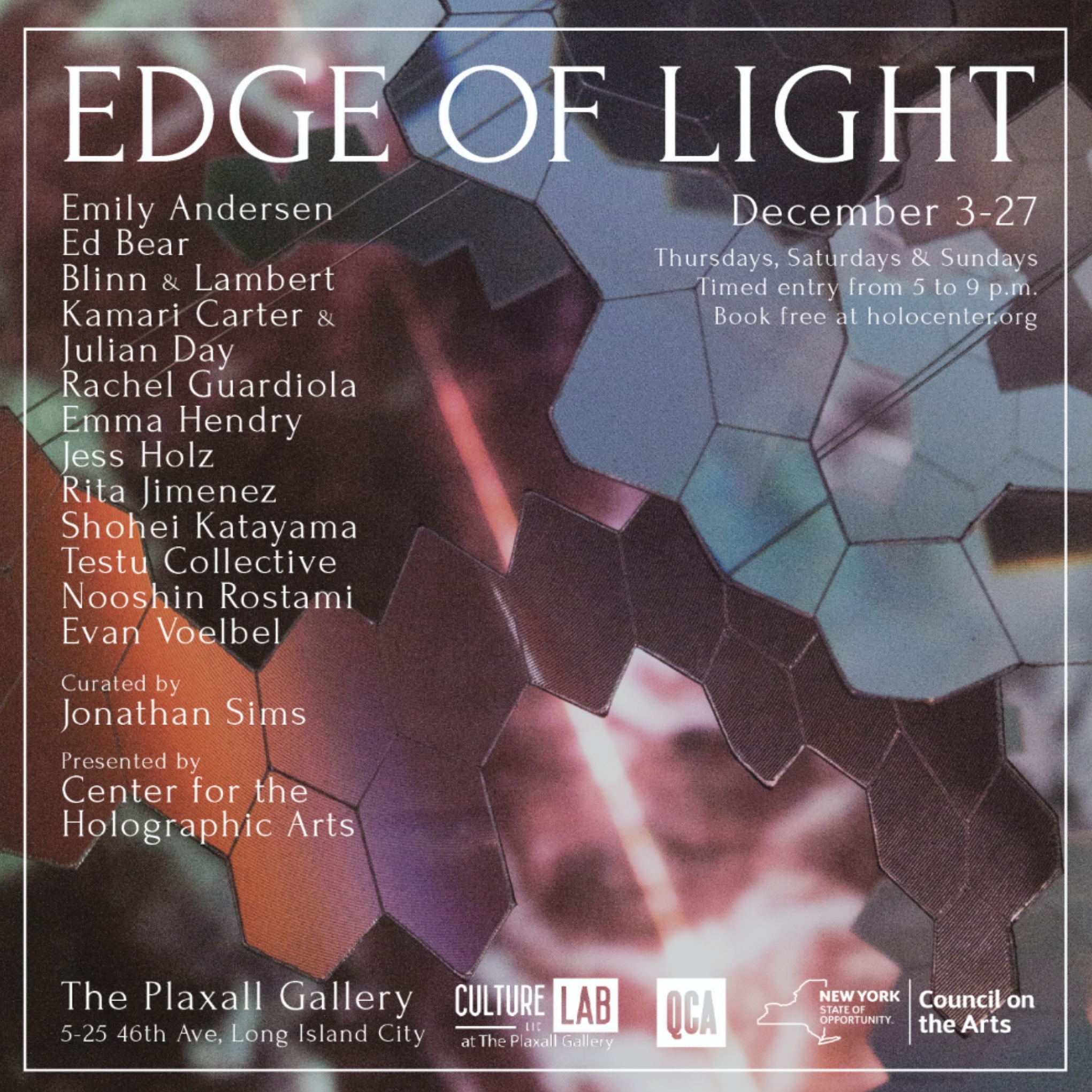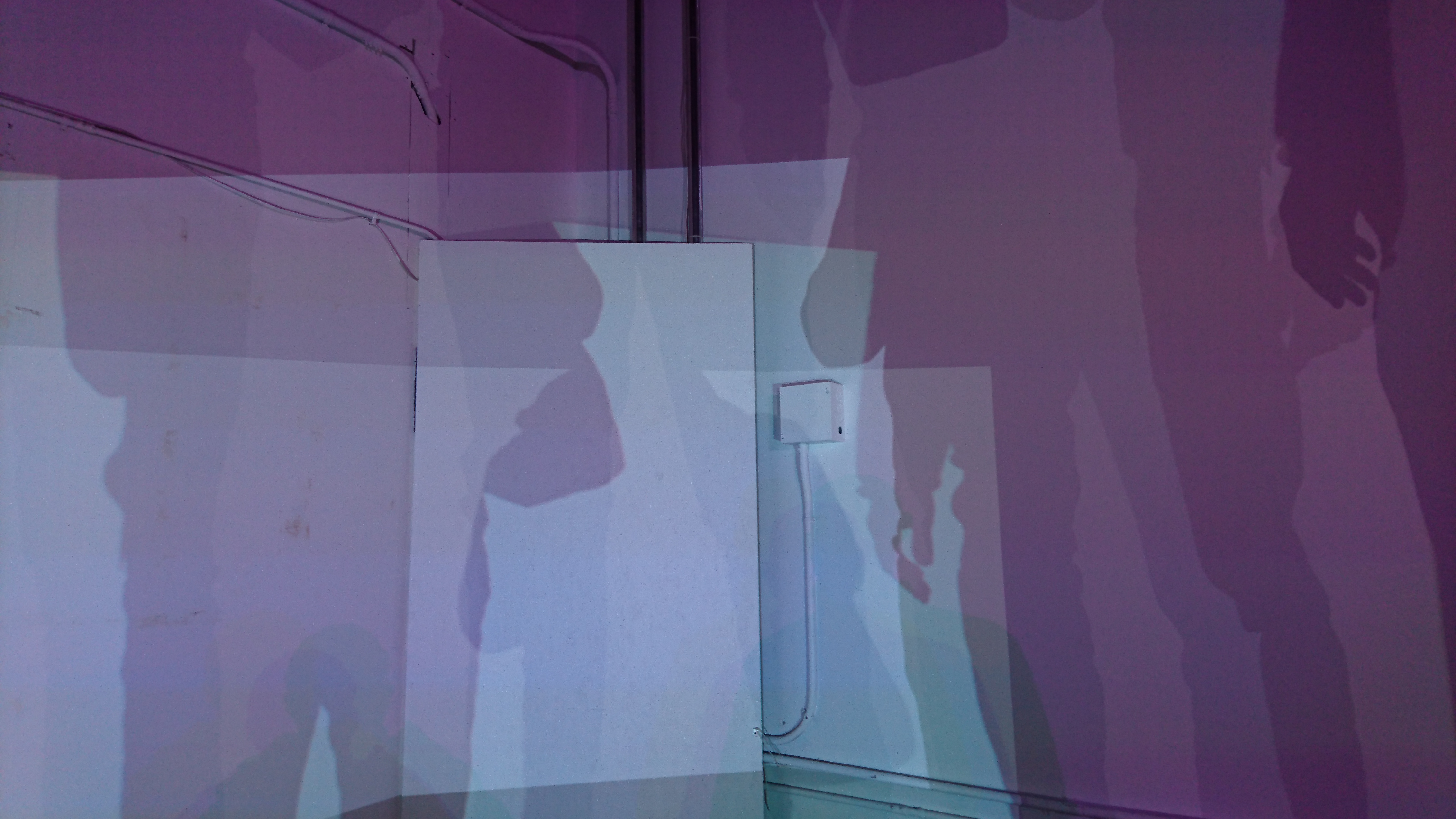 Solstice (2019)
Dec. 21, 2019 - Jan. 1, 2020 at Flux Factory, New York City.
Installations by Luba Drozd, Laurent Fort, Sizhu Li, Lindsay Packer, Ksenia Salion, Jonathan Sims


On December 21, the night of the winter solstice, four artists presented audiovisual performances that push the boundaries between the digital and analog media: ÉMU, Night Shining, Paloma Kop, Testu Collective

"Solstice is a convening of ten artists on the night of the winter solstice, the longest night of the year. Each of these sculptors, installation artists, and performers incorporate light as a central element of their practice. To celebrate the darkness of the midnight sun, the typical gallery lighting will be removed and the Flux Factory gallery plunged into blackness. To celebrate the coming return to longer days, all light in the space will emanate from the LEDs, digital projectors, fiberoptics, and incandescent bulbs in the artists' work– reflected, refracted, directed, and lensed into being."
Gallery Event Page:
Solstice
Catalog
(PDF)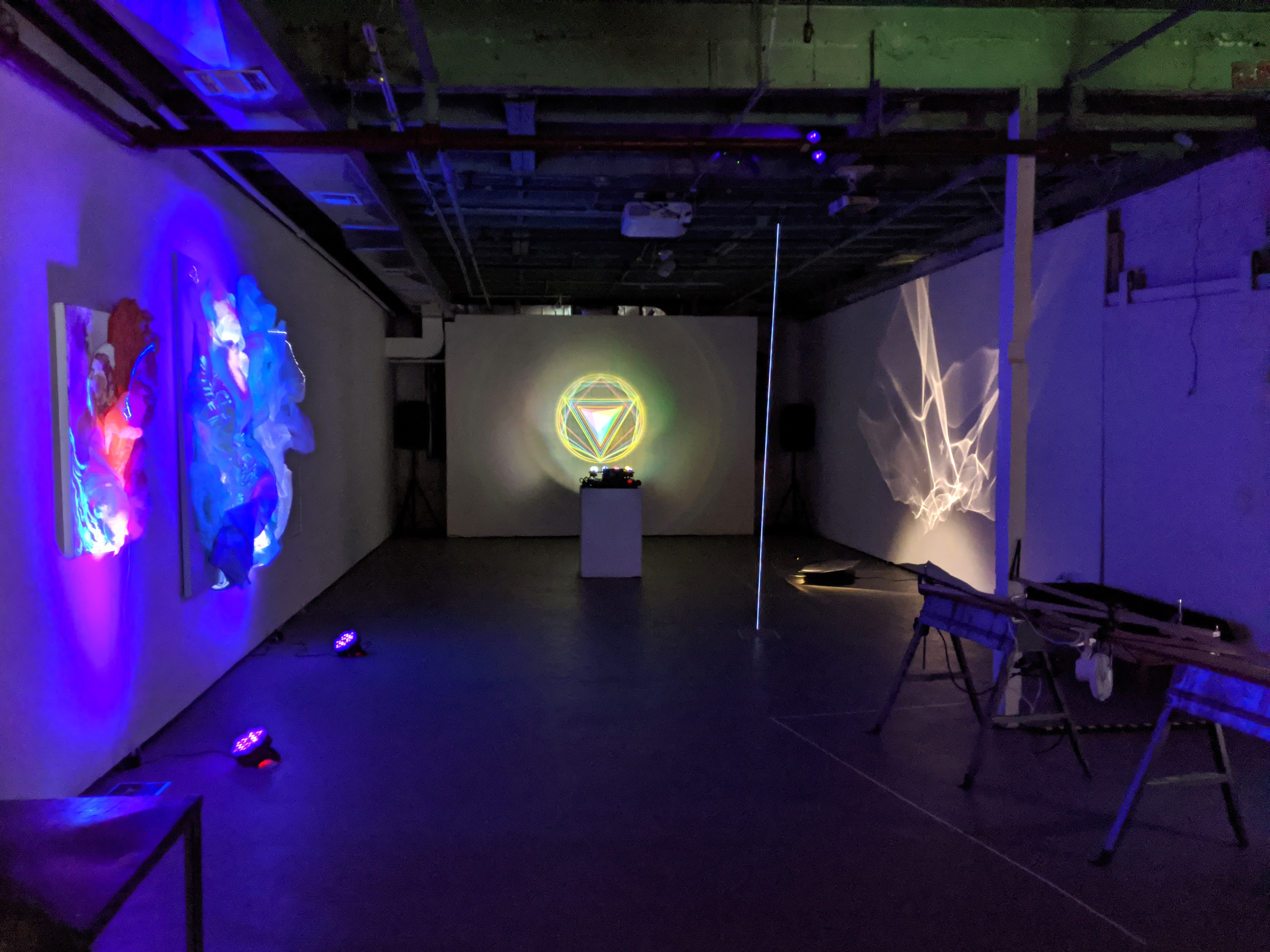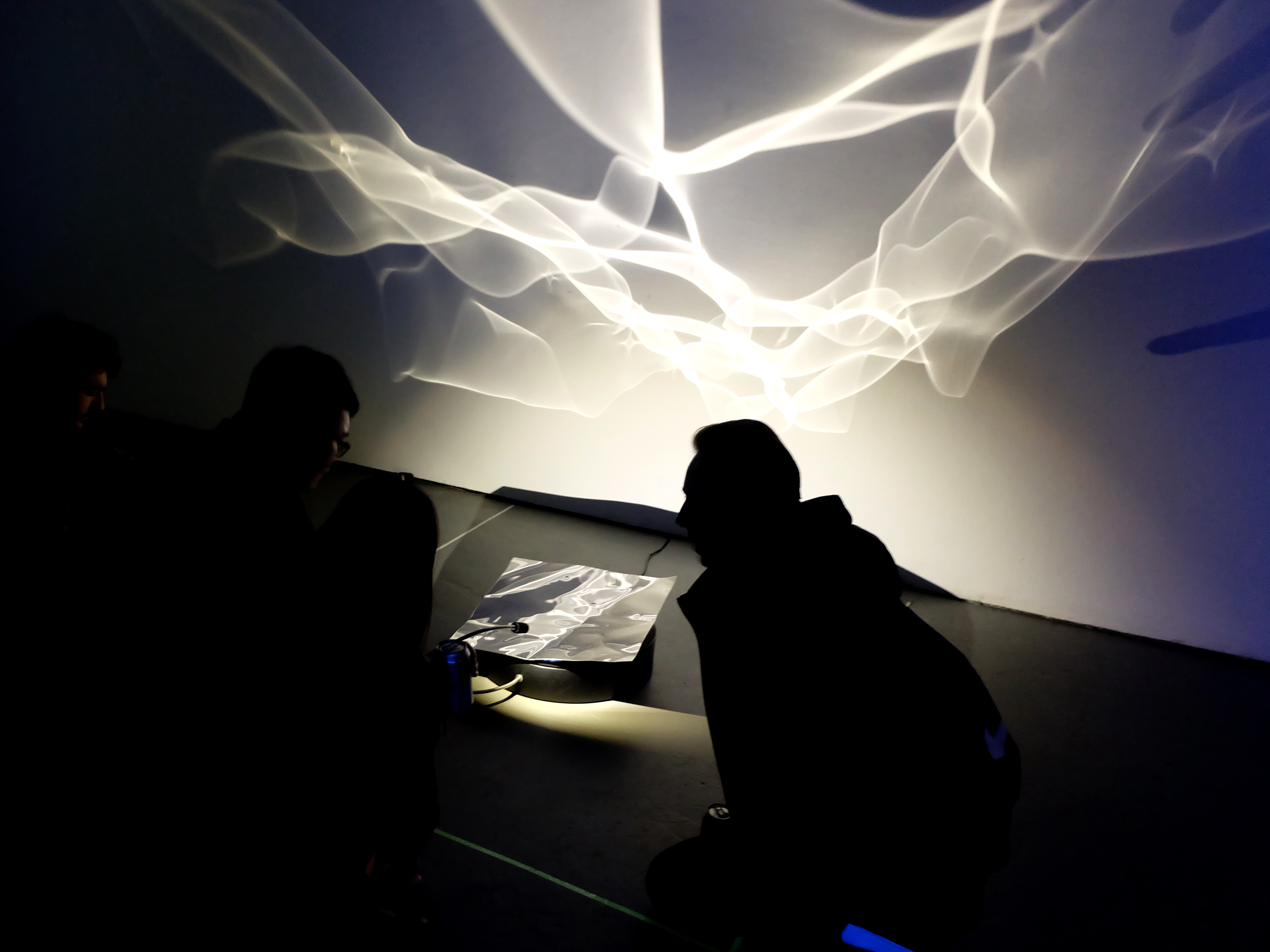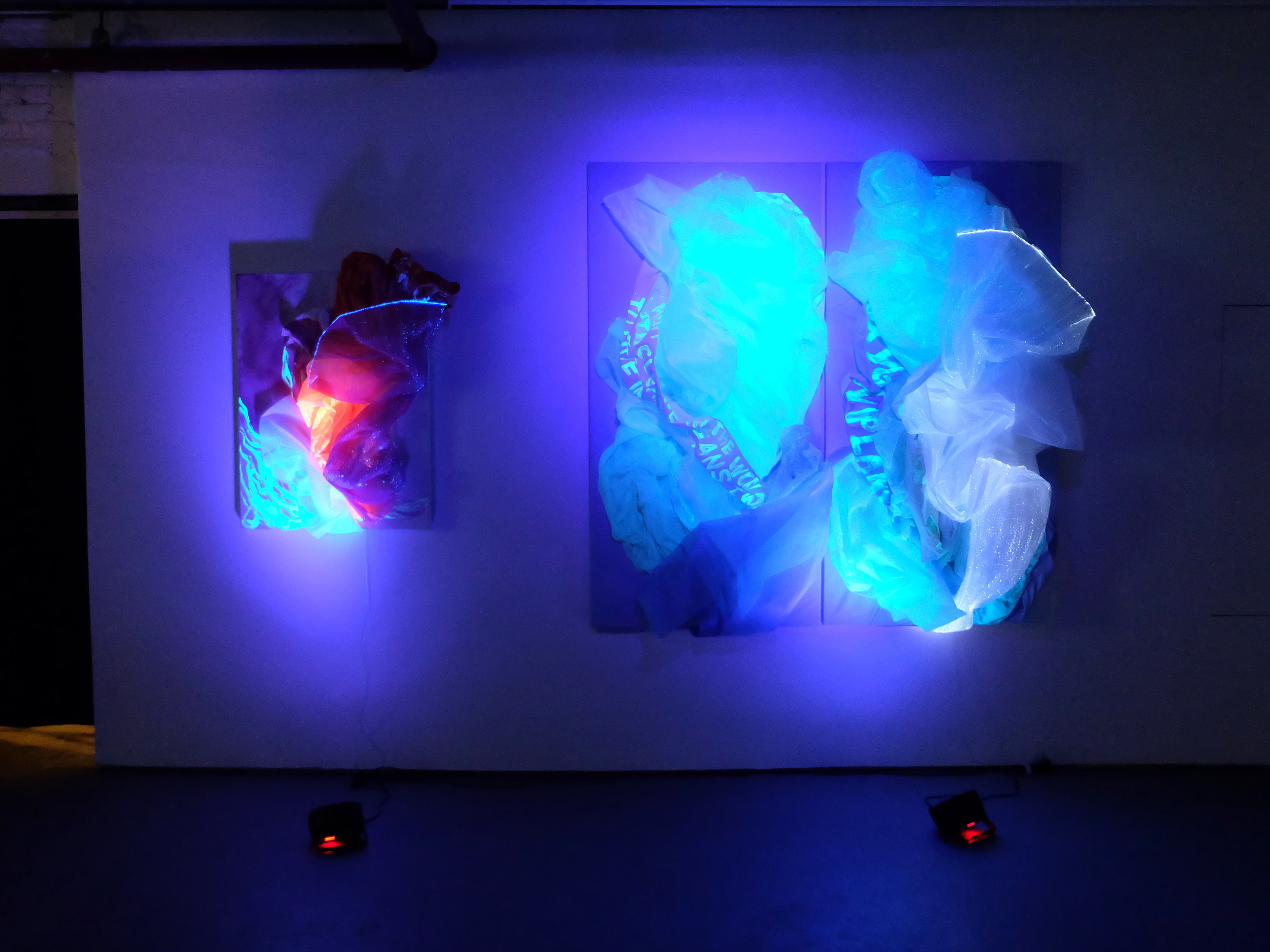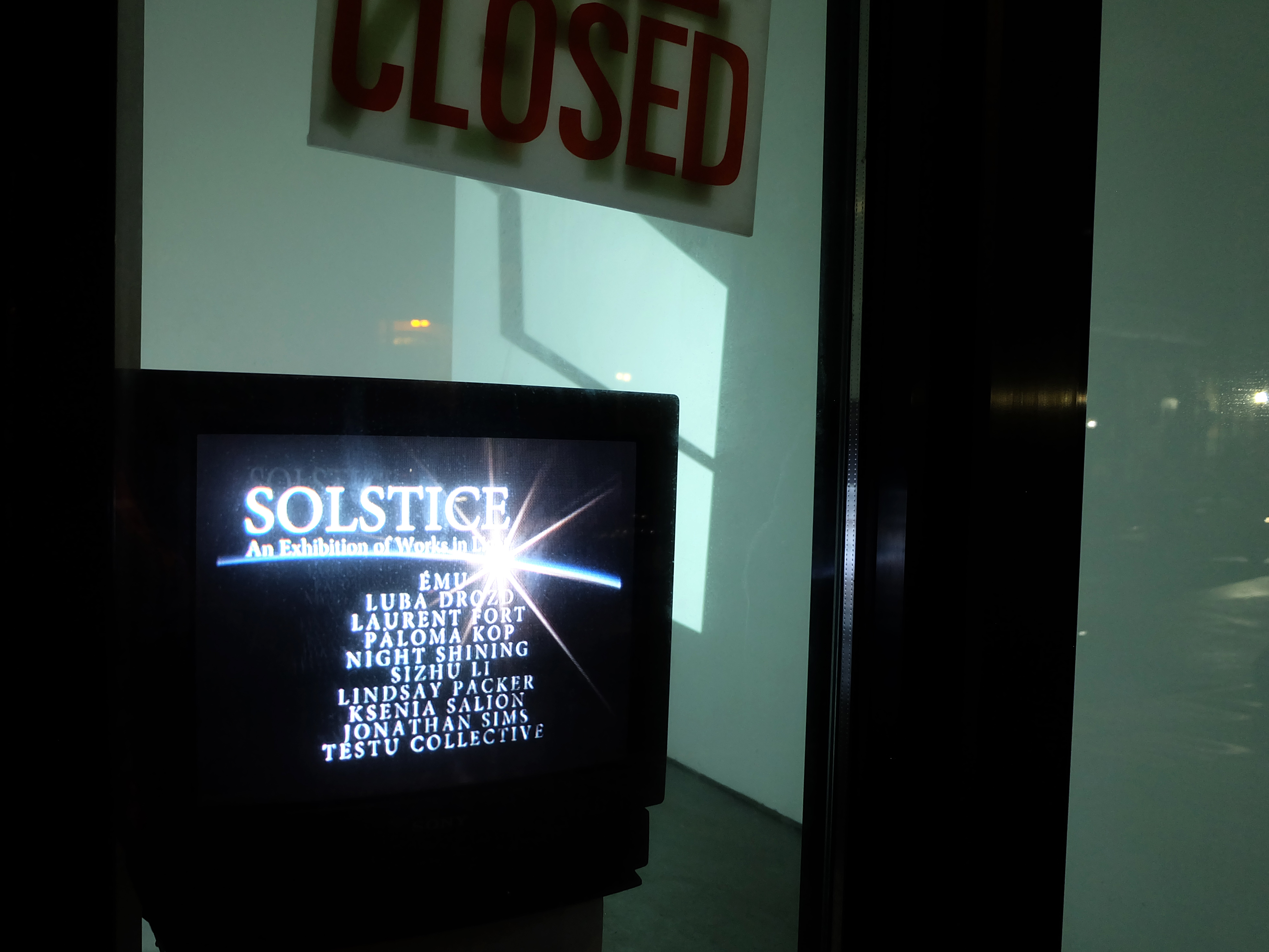 The New Non (2018)
: New Narratives in Nonrepresentational Art and Abstraction
June 29 - July 1, 2018 at Flux Factory, New York City.
Artists: Jenn Grossman, Amber Heaton, Alison Kudlow, Iris Kufert-Rivo, Glendalys Medina, Visakh Menon, Nick Naber, Charley Peters, Lily Sheng, Zoë Shulman, David B. Smith, Jayoung Yoon

"An exhibition dedicated to artists defining the contemporary paradigm of abstraction for their own ends. Each of these twelve artists transcend the formal elements associated with non-representational art to engage with complex concepts, themes, or narratives, and prove that abstraction has the capacity to address and amplify some of the most pressing issues facing artists today: technology, identity, natural phenomena, mathematics, place, politics, materiality, and more."
Gallery Event Page & Additional Photos:
The New Non
Catalog
(PDF)